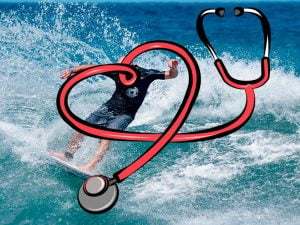 Today in this article we are going to discuss the best travel insurance for surfers. There are many surf and kite surfing insurance providers worldwide. And if you are a real surfer you must be aware that how important insurance for surfing is? Surfing and kite surfing come in the category of adventurous sports, so there are some chances of getting some unfavorable situations while surfing.
Surf Insurance Coverage you must check for.
What's does your surf travel insurance do not cover?
Before going for surfing insurance you must be aware of what are the situations it is not going to cover. Your surf insurance is not going to cover extreme risks. There are many situations that will not cover your surfing insurance.
Any expenses related to your pre-existing medical condition.
If you are surfing under the influence of alcohol or drugs.
Deliberately putting yourself in danger
If you are taking part in some surfing competition
There may be more situations, always read the terms and conditions provided by your insurer.
Am I covered by surf travel insurance?
Whether you are surfing locally or going abroad for surfing? In my view, this is the first point you should check before surf travel insurance. There are numerous situations around surfing misfortunes and travel insurance. Always remember travel insurance is there for things that might go wrong. Your present medical conditions before traveling matter a lot.
Am I covered for getting seriously hurt while surfing?
There are many dangerous situations that may come in your surfing journey. You should also check what are emergency situations your surf travel insurance is covering. For example, injuries, hitting a reef, surfing equipment failure, any type of fish or shark bites, etc. So your surfing travel insurance must-have emergency evacuation if needed.
Coverage if my flight is canceled due to any natural circumstances?
You must know whether your surf insurance cover flight cancellation issues due to COVID, natural disasters, and severe weather conditions. As the flight cancellation can cost you a lot.
Generally, cancellations and delays in flights are covered by the airline itself, still if had some other expenses due to flight cancellation must be covered by the insurer.
Coverage if you get sick or injured and cannot go on your surfing trip or need to come home back during the trip?
It depends on the travel insurance policy you are going with. Whether it includes coverage for Cancellation or Trip Interruption in between. So, have a check before purchasing any surf insurance or talk with your insurer.
Are you hiding any present medical condition from the insurance provider?
This is the most blunder thing you will do while going for a surfing trip with insurance. Because if you met an accident and during the investigation, your past health issues are discovered, then you may not able to claim your surf insurance.
Protecting your surf gear
There are many surf insurance that comes with protecting your surfing gears. but you need to pay extra for this feature. In my view, this is not a mandatory or important point to look for as the cost of surfing gears is nominal. But if you are going for more extreme sports like scuba diving etc then you may need this option.
Is surfing covered in travel insurance?
Directly there is no answer to the question. It simply depends upon the plan you have chosen while traveling. If you are going for simple travel insurance surfing is not covered inside it.
If you are especially traveling for surfing and choose the plan consisting of loss or damage due to surfing then it will cover.
Best travel insurance for surfers
World Nomads has a wide variety of insurance available for Adventure sports. They have mainly two varieties of plans available with them. The first one is called as  Standard Plan and the second one is the Explorer plan.
Trip Protection– Protect your vacation plan from unexpected cancellations.
Emergency Medical Insurance– Includes medical or dental costs.
Evacuation During Emergency– Emergency medical transportation to the hospital or home.
Protect your gear– Covers the loss, theft, or damage to your belongings and gears while traveling.
Besides surfing, World Nomads also covers the following sports
Land surfing
Stand-up paddle surfing
Windsurfing
Sandboarding
Kitesurfing
Wakeboarding
Features of World Nomads insurance for surfing
Emergency Accident & Sickness Medical Expense
Repatriation of Remains
Trip Cancellation/Interruption/Delay
Baggage & Personal Effects
Baggage Delay (outward journey only)
Rental Car Damage – where permissible
Accidental Death & Dismemberment
Generali Global Assistance 24-Hour Assistance Services
Surf travel insurance provides surfers cover while surfing especially in Australia and the United States. Their plan also covers COVID benefits. It also offers comprehensive medical evacuation for serious medical emergencies around the Mentawai's, Telo, Nias, Bali, Sumatra, Banyaks, Maldives, and Fiji Islands.
Coverage they include
Evacuation Plan for emergency
Surfboard Cover
Remote Destination Coverage
Unused travel insurance credit
G1G has a wide coverage area but many customized and specialized insurance plans when it comes to adventurous sports like Surfing, Scuba diving, Bungee jumping, Sky diving, Skiing, Water rafting, etc. You just need to have a call with their representation and demand for your needs.
Coverage they include
Customized sport and adventure insurance
Coverage for individuals as well as for the entire family
Other Medical benefits
Emergency medical evacuation protection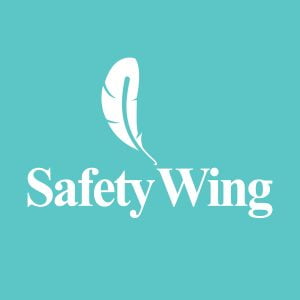 Safety Wing offers a wide range of insurance variety but in this article, we are restricted to surf travel insurance. Safety Wing has the following plans related to surfing follows:
Nomad Insurance– Medical incident insurance built specifically for digital nomads
Remote Health– For remote teams and entrepreneurs, true Flexible plans
Borderless– Doctor anywhere around the world, no matter where you are
Seven corners is also a good name when it comes to the best travel insurance. It also has a wide variety and plans available.
Trip Insurance- Trip cancellation and interruption insurance for residents of the United States. It Covers trip costs, medical expenses, damage to belongings, etc.

Visitor Insurance– Health insurance for visitors to the USA.

Travel Medical Insurance
Annual Travel Insurance– It Covers multiple and frequent international trips with an annual plan.
Coverage included with surfing
Surfing falls under amazing adventure sports and activities, it will cover as follows:
Medical expenses and hospital benefits
Personal accident and liability while surfing
Canceling, delaying, or cutting short your holiday
Abandoning your trip
Accommodation cover
Personal belongings and baggage cover
Legal expenses
Conclusion Surfing Insurance
There are much more insurance providers in surfing but we have collected the 5 best travel insurance for surfers. So if you are planning for a surfing experience then try to visit any of your favorite locations during International Surfing day. All the terms coverage for surf insurance discussed in the above article may be subject to change. We are just sharing our experience and we are not an expert in insurance. Kindly go through our disclaimer page for more details (Available below the page in the footer section).
Looking for the best places to visit for the Surfing experience. There are many but below are my two favorite destinations.