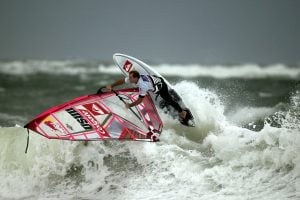 International Surfing Day 2022
International Surf Day is a sporting celebration, celebrating surfing, the surfer's lifestyle, and the sustainability of marine resources. Surfing is an interesting adventure sport. It is a sport where people are just looking for as many waves as possible. When we talk about surfing, most of us think that the best way to get better is to just surf and surf more. However, even if you live in a region full of waves, you just only enjoy surfing. There are many other responsibilities associated with a good human being. And in this article, we are going to discuss those essential responsibilities.
We see international surfing day as a day of sport and enjoyment. But we forgot one of the most important parts of this event. Which is a healthy environment for surfing. Surf Day is also dedicated to surfing along with protecting clean waters and healthy beaches. Protecting these natural resources is the actual motto behind International Surfing Day.
It is celebrated on the third Saturday of June each year. Usually around 200 rallies around the world in over 30 countries. Approximately over 1 million participants over the past decade have participated in the event. Over the past 17-18 years, the celebration of this important surf festival has expanded significantly.
The History behind celebrating International Surfing Day
World Surf Day was created in 1993 by the Usenet newsgroup. International Surfing Day is a worldwide celebration of surfing. International Surfing Day was officially launched in 2005 by Surfing Magazine and Surfrider Foundation. Surfing magazine was founded in 1964 by Dick Graham and Leroy Grannis. The Surfrider Foundation is a non-profit organization dedicated to keeping oceans clean and encouraging people to surf. This non-profit organization was established in 1984 by Glenn Hening, Lance Carson, and Tom Pratt.
This holiday encourages people to be aware of the environmental impact of their marine activities and to contribute to the preservation of the ocean by sparking a passion for surfing. Corresponding to the long daylight hours of the summer in the northern hemisphere, the main purpose of this holiday is to bring the surfing community together for a fun day of long rides, shared laughter, competitions, barbecues, healthy beaches, and surf videos.
International surfing day is celebrated to create a day where all people from all over the world would be in the water. The Foundation announced on the eve of the day, which falls on the third weekend of June each year. "The Beach Belongs to All" was the theme of the 2021 event. The day was created to celebrate surfing while at the same time focusing on the environmental issues that threaten our oceans.
The next International surfing day will be celebrated on 20 June 2022 in Sweden.
What is international surfing day about?
Surfing is an amazing gift, and a beach is an amazing place for enjoying your weekends. But it should be healthy, safe, and accessible to all people. As surfers and swimmers, we are responsible to create a vibrant and inclusive community that comes together to protect and enjoy this amazing resource. Every day, the Surfrider Foundation and many networks of volunteer activists protect our shores.
There are many great surf movies that capture key moments in the development of surfing. You can watch some of the legendary surf movies or maybe watch a Hollywood surf movie.
In the past, local activities have ranged from surf competitions, rowing, and kayaking to beach cleanups and partnering with organizations to get children and the underprivileged to the beach. In the past, events have ranged from surf clinics and kayaking, beach cleanups, and partnering with organizations to get children and underprivileged communities to the beach.
How is International Surfing Day celebrated?
This global event includes celebrations include surfing, friendly barbeques, surf competition, movie screenings, and beach cleaning. It is also a great opportunity to go to the coast with friends and/or family to enjoy the weekend together.
Surfers can buy, sell or trade their used surfboards and wetsuits with other surfers while enjoying the music, food, and art. Every third Saturday in June, wave lovers of all ages and abilities are invited to have some fun with familiar faces and newcomers alike.
Since Surfrider is located in San Clemente, it makes sense to choose the longest day of the year for the Northern Hemisphere. It's no coincidence that DST coincides with the summer solstice, the longest day of the year in the northern hemisphere.