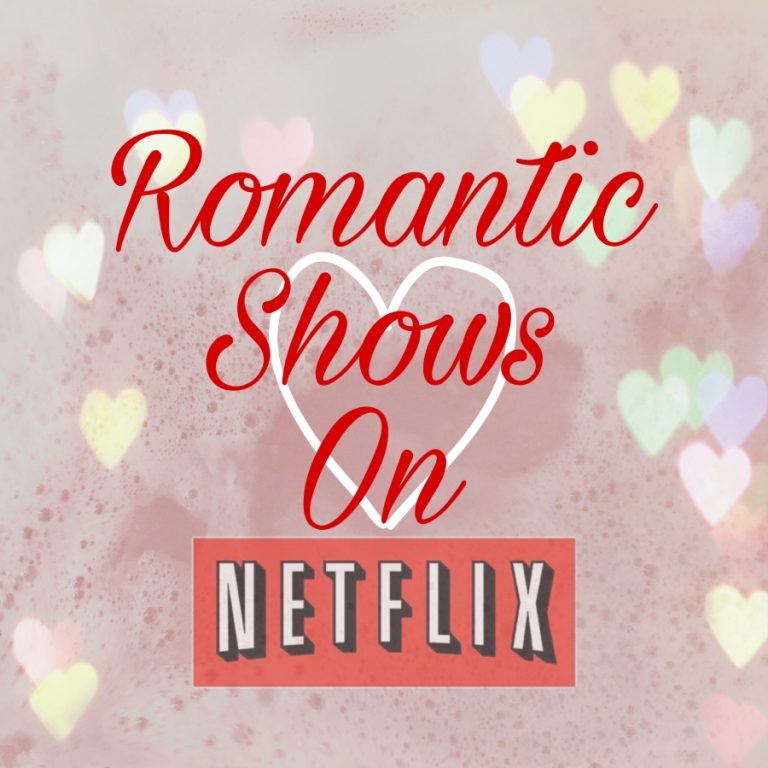 Looking for Good Romance Shows on Netflix getting streamed? Then you are in the right place. Starting from English, Korean to Indian Best romance shows on Netflix, all are here available in the below list. Just go through the trailer and enjoy the series if you really like it here on Netflix. Before going through the shows you can first go through the official trailers released so that you can have a better idea of the show.
Bridgerton
Created by Shonda Rhimes. The story is about the romantic story of the Bridgerton Family who lives in London in the 18th century. The story is one of the good romance shows on Netflix. Basically, Bridgerton is all about romance and love.
Lucifer
Lucifer Morningstar is a powerful and handsome angel. Due to rebellion, he was thrown out of Haven. He was getting bored of his life and destroyed his own nightclub called LUX. He was involved in a murder investigation and met Detective Chloe Decker. They both together solved many crimes with their supernatural powers and were finally involved in a relationship.
She's Gotta Have It
Created by Spike Lee. It is the story of a women Nova (DeWanda Wise) who is having three lovers (Anthony Ramos, Lyriq Bent, and Cleo Anthony). The complete story is about how her life was affected due to her romantic relationships with three men. It is a good romance show on Netflix.
It's Okay to Not Be Okay
It's a South Korean romantic television drama directed by Park Shin-woo and written by Jo Yong. Staring Kim Soo-hyun, Seo Yea-ji, Oh Jung-se, and Park Gyu-young.
If I Hadn't Met You
A Spanish man lost his wife and children in an accident. Later he traveled to an alternate world where his family could be safe.
Lovesick
Lovesick is a British Romantic series about a man called Dylan (Johnny Flynn). He is trying to recontact his Ex because he met with STD. It was released in 2014 and is rated for 18+. It is a good romance shows on Netflix you should definitely go with.
Summertime
Summertime is an Italian love story of a Motorcyclist and a small-town girl. They were enjoying their love on the Adriatic coast. The story is inspired by Federico Moccia's book.
Sex Education
Sex Education is basically a British romantic comedy-drama and is all about teenage students having a relationship and sexual issues. Created by Laurie Nunn and released in 2019. Otis Milburn and his friend, Maeve Wiley try to run a sex clinic in school. Their aim is to resolve any issues related to intimacy. Later this results in problems for the school. You will definitely be going to enjoy the show. It is one of the good romantic shows on Netflix available right now.
Easy
Easy is all about modern love, sex, technology, and culture. Released in 2016 having total 3 seasons. Created by Joe Swanberg. Starring: Aubrey Plaza, Judy Greer, and Jane Adams.
Outlander
Released in 2014 and has 5 seasons Created by Ronald D. Moore. Outlander is based on Diana Gabaldon's novel. Staring : Caitriona Balfe, Sam Heughan, Tobias Menzies. The story is about a Scottish military nurse during the second world war. They traveled in a time machine to era 1743 and married a highland warrior Jamie Fraser (Sam Heughan).
Taj Mahal 1989
Released in 2020 Created by Pushpendra Nath Misra. It is a story somewhere around Lucknow University where couples of different ages explore love through romance, friendship, and marriage. Neeraj Kabi, Geetanjali Kulkarni, and Danish Husain is the central conflict of the epic show. It is a true Bollywood masala that is a hit in India.
Feel Good
Starring: Mae Martin, Charlotte Ritchie, Lisa Kudrow and released in 2020. Created by: Mae Martin, Joe HampsonFeel Good is a British comedy-drama and is all about Mae Martin who is a Standup comedian. And how his messy relationship goes with his girlfriend George (Charlotte Ritchie). The reason behind the messy relation was that Mae was a drug addict. Later George advised Mae to attend a meeting to get rid of drug addiction.
Final Words
I hope you must have found all the good romance shows on Netflix. There are many more which I will be updating in the near future. Till then enjoy the romance and thanks for reading. And please comment if you like our collection. Some of the links in this article may contain affiliate links, if you purchase something through the link then I may get some commission. But it will not affect your purchase cost. Kindly go through our affiliate disclosure for more details.