TOP 10 best tips for workout to stay healthy and fit
Nobody wants to sweat long hours in the gym. Spending long hours at the gym is not the only way to go strong, fit, healthy, and good looks. Today in this article I am going to tell you the best workout tips to be followed for quick results. The workout tips provided here are given by professionals. Whether you're a complete beginner or you're aiming to try out a new training routine, these workout tips can help you get on track. 
Don't just dive right into a fitness program just by your friend's referral. For seeing better and quick results go through the article.
Workout Tips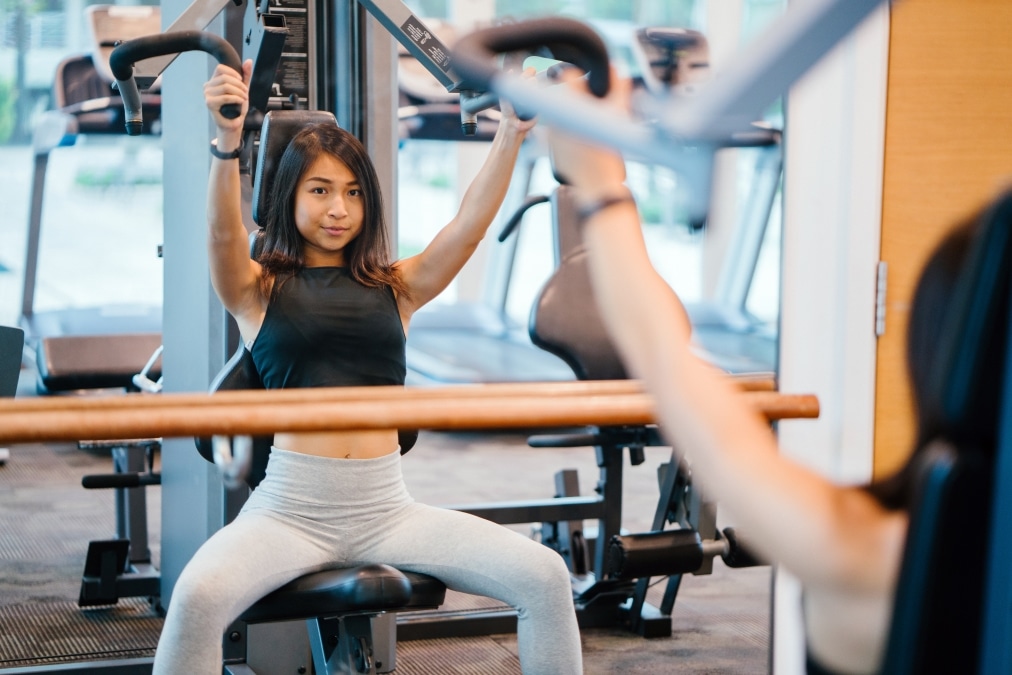 Wake up with a cup of coffee before your morning workout– Before starting your daily workout have a good coffee then go for morning natural calls then go for a workout. It's best to take a protein/carb shake just before your workout, it will increase the flow of amino acids to your muscles. Taking it after your workout will increase stimulates muscle growth.
If possible go cycling/Walking to your gym– When you go to your gym by walking or cycle it can help you to do your initial warmup. It will further add to your daily workout routine.
Start your workout with some dynamic stretches– Stretching gradually raises your body temperature and heart rate and starts to warm up your muscles, It is a very important activity to be followed strictly before every workout. A dynamic warm-up also helps improve your range of motion, so you can get deeper into each exercise and reap the full strengthening benefits of each move you do.
Limit your workouts to 30-40 minutes
Get motivated with a solid workout playlist– Motivation is a must for a workout to see good results. So, you must follow someone you love and follow. You see their fitness videos and try to compete with them. You can see fitness motivational videos on Youtube also.
Be Consistent– If you are on leave or weekend it does not mean you will not go for a workout on that day. Discipline and consistency is the key to success.
Set Realistic Goals (Listen to your body and know your limits)- If you cannot run for 5 km don't worry. Make it a habit to run 15 minutes a day, and add time, distance, and intensity from there. Slowly you can achieve it. You cannot run 5 km on the first day if you are a beginner.
Log the details of each workout so you can track your progress– Tracking your workouts is a great way to make sure you're going through the right way. You can use a physical notebook or an app to log in to the details of the workout. You should write when you go to the gym to perform that day's workout, note how many reps and sets you completed for each move, as well as the weight you used for each type of workout, time, progress, etc.
Understand how to use carbs– Carbs are an essential source of our body's energy. You need to be mindful of how you consume those carbs because eating too many carbs or eating carbs at the wrong time can cause your body to store excess energy as fat. Kindly consult your dietician for more details.
Attack your lower body to burn fat– To flatten your belly, go below your navel. This is the principle behind flattening your belly. People burned more calories the day after they did a lower-body training exercise than after they worked their upper bodies, simply because legs have more mass than your hands.
Grab a friend– Find a friend or relative whom you like, who also wants to establish a healthier lifestyle. It is always difficult to go for a target victory when you are alone, but if you have a good friend it becomes easier. There can be a feeling of competition with your friend and it will show good results.
Remember to cool down– As we all know it is very important to cool down yourself after an intense workout. But knowingly we miss it. This will help you maintain your mobility and flexibility and prevent injury. It takes 5-10 minutes to gradually raise your heart rate at the beginning of a workout and it is necessary to lower it afterward.
Be sure to hydrate throughout the day– This is an often-overlooked factor. Drink at least one gallon of water per day.
Get enough rest– Never skip your sleep. A minimum of 7 hrs of sleep is required for a healthy mind and body.
Balanced diet– A clean diet is key for both your mental and physical well-being. Eat protein and vegetables at every meal.
Get Inspired and be patient
Conclusion
These are tips I've read somewhere that worked well for me. You should always get a physical trainer's approval of any new workout plan. This plan discussed here especially intense one is not for a heart patient or other condition that might be affected by heavy exercise. The tips for workouts discussed here are for a normal healthy person who is not having any health-related issues.
Also, visit Workout videos on Netflix.